ON-SITE: The Truth of Interbeing: Exploring Contemporary Jewish & Buddhist Contemplative Practice
Rabbi Jeff Roth
November 18 - 21, 2021
Using the vehicle of Noble silence and a variety of Jewish & Buddhist meditation approaches, this retreat will help you to look deeply into your own life as well as your place in every level of society. No prior background in Jewish or Buddhist practice is necessary, and all teachings will be accessible regardless of spiritual or religious identification.
The wisdom of the Dharma can blend seamlessly with contemporary Jewish mystical teachings.  "Mysticism" in this context refers to a direct experience of the Divine or the Unfolding of Interbeing — "Everything is God and Nothing but God," in the words of the Baal Shem Tov. In these teachings, an awareness of reality as an experience of interbeing can support a direct realization of "no separate self" or annatta, in the Buddhist framework.
In addition to daily periods of silent meditation, the retreat will also include contemplative chant using Jewish liturgical mantras, interspersed with silent space to incorporate the essence of the chants. Daily instruction in meditation will help guide both beginning and advanced practitioners into the sacred space of the retreat process, along with Q&A, small groups, and private interviews with Rabbi Roth. The program will also offer a deep celebration of Shabbat, the Jewish vehicle for a weekly day of contemplation.
There will be instruction in cultivating moment-to-moment mindfulness in sitting, standing and walking meditation throughout the day. This continuity of attention allows us to see clearly conditioned patterns of thought, feeling and emotion in such a way that it opens up moments of choice as to how we want to relate to what we are experiencing. This combination of clear seeing (Vipassana) and spaciousness (Pure Awareness) becomes one practice that enables us to find freedom from suffering and an ever deepening compassion for ourselves and all beings.
Guided heart centered meditations, chanting from various spiritual traditions, optional yoga/movement, small group meetings to discuss what we are experiencing and individual meetings as needed are included in our week together.
Until further notice, registration for our residential programs is restricted to individuals who have or will receive their final Covid-19 vaccination at least two weeks before their arrival on site. We will be restricting total retreat capacity to allow for comfortable, unmasked participation, as well as the option of outdoor dining. Please be prepared to present proof of your vaccination upon request.
Thank you for your understanding as we work to ensure the safety of our staff, teachers, retreatants, and larger community!
Check-In 4-6pm; Early arrivals may be accommodated; email registrar@southerndharma.org to request
Departures will take place by 2:00pm on last day of retreat
---
For our 2021 retreats, three fee tiers are offered. Please choose the option that best fits your ability to give in this time. Any amount paid above the Base rate is a tax deductible contribution to Southern Dharma Retreat Center. Your confirmation email is your receipt for tax purposes.
We are deeply grateful for your support.
Registration fees do not include dana for the teacher. In the Buddhist tradition the teachings are offered freely and teachers are not paid for their offerings. They rely on dana contributions from students. Similarly, Southern Dharma keeps registration fees low to ensure the Dharma is accessible to all. Fees cover only a fraction of Southern Dharma's operating expenses. We appreciate your practice of generosity to continue the dissemination of the Dharma!
Housing and all meals are included in the program fee. We are currently offering four housing options: 1) Bed in Lodge in a shared double room, 2) Bed in Lodge in dorm with privacy partitions, 3) Unheated kuti (single cabin, outdoor bathroom), 4) Tent Platform. Please use the appropriate field in the registration process to let us know your preferences in regards to housing, if any, and also specify if you insist on or prefer being housed with others of the same gender.
---
Southern Dharma is now offering 50% scholarship awards for BIPOC and young adults in addition to those with financial need. Indicate your interest in a scholarship during the registration process. More information available here.
This program is also eligible for Hemera Contemplative Fellowships! Apply here before registering.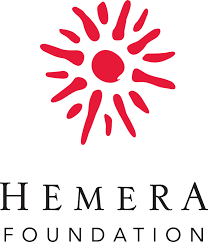 Teacher